At Pyramid Healthcare, we understand the challenges of working in behavioral healthcare, so we strive to provide a supportive, yet dynamic, experience – as well as a path for ongoing career development.
We are committed to helping individuals and families reclaim lives affected by addiction and substance abuse, mental health disorders and other behavioral health issues. We tailor all programming to the individual, for an effective treatment approach that helps the person served face and overcome life's challenges as they arise.
We maintain a culture characterized by inclusion and diversity across the Pyramid Healthcare network, through a variety of job openings – each featuring the possibility of rich career growth.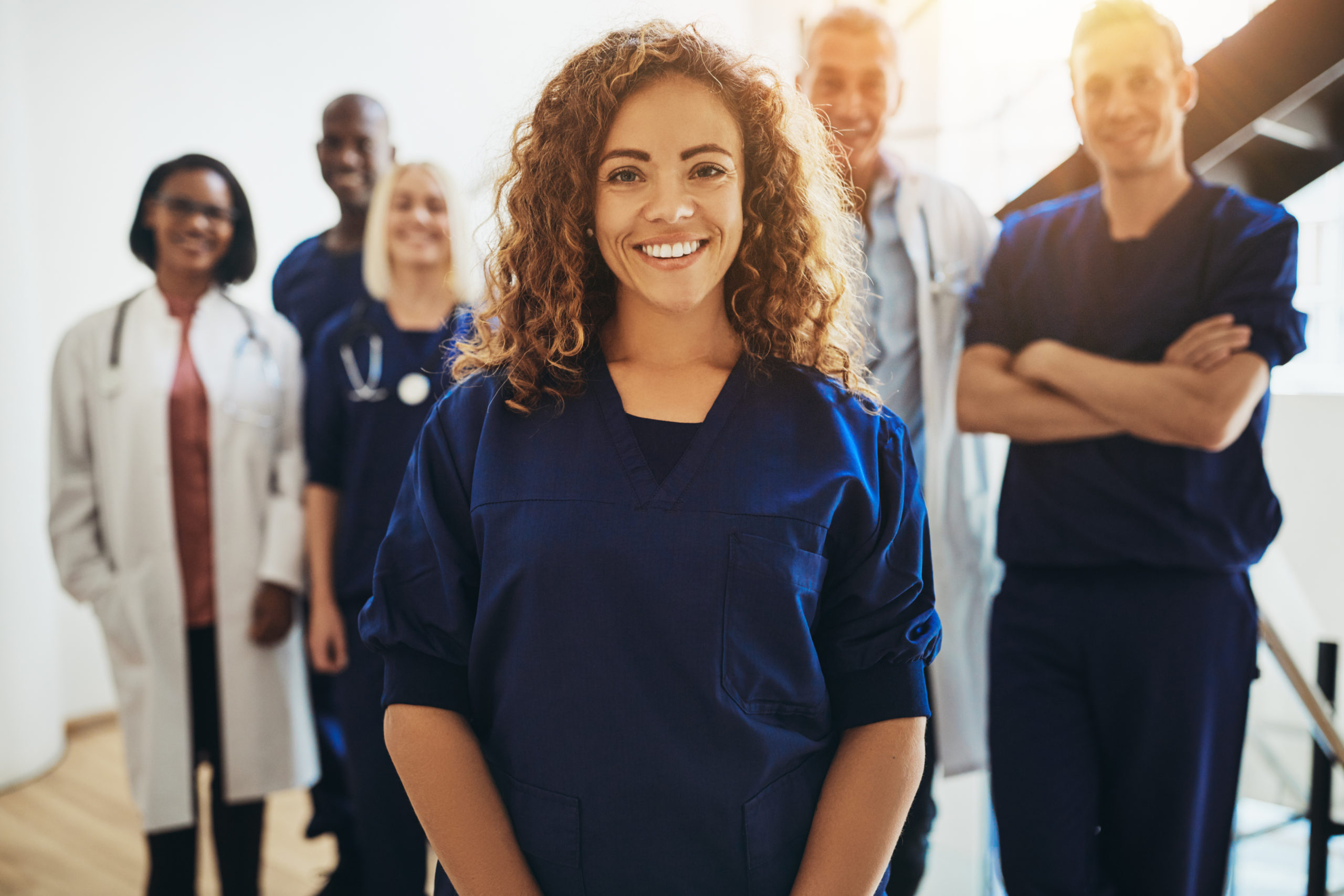 Providing care as a Pyramid Healthcare employee means fulfilling a role at the forefront of healthcare as it evolves.  Pyramid careers are defined by our core values:
Integrity – Behaviors with patients, family members, staff and peers remains honest, transparent and ethical.

Dedication

– Commitment to the Pyramid Healthcare mission means unwavering care and support to those we serve.

Collaboration

– We adopt a team-first approach, steadfast in working together to achieve and maintain excellence.

Passion – A strong drive to improve lives calls for a genuine, compelling and relentless pursuit of high-quality care.
If you are looking for a career where your work has a direct impact improving people's lives – Pyramid Healthcare would love to have you join our team. A variety of career opportunities are available across our network of locations, including clinicians, nurses, technicians, drivers, IT professionals, outreach representatives and many more!
Our History of Growth Equals Career Opportunities for You
Joining the Pyramid Healthcare team allows you to pursue opportunities for career advancement in the healthcare field. We invest in the development and training of our employees, allowing you to thrive as your Pyramid Healthcare career deepens.
We help our employees provide community-wide healthcare, in offering the following benefits:
Primary care, dental and vision packages
Licensure and supervision reimbursement for clinical roles
Educational assistance for degree and certification completion
Training opportunities that provide continuing education credits (CEUs)
Short and long-term disability plans
401(k)
Employee assistance programming
Since 1999, our mission has informed a hiring process that has seen Pyramid Healthcare scale from a single location to over 80. Joining our family would mean sharing their passion for identifying human service needs, and creating solutions for individuals and families that result in positive growth and a better quality of life.
An overwhelming majority of current staff express pride and satisfaction in their current Pyramid Healthcare career, and feel they are encouraged to:
Take pride in daily work (90%)
Support high-quality onsite care and service (85.5%)
Engage in the Pyramid Healthcare mission (86%)
Foster increased workplace efficiency (87%)
Define the Future of Behavioral Health